Chicago is a short 30-minute drive from Clarendon Hills (or 15 minutes longer via train), and one might assume that a trek into the city is the best way to enjoy an exceptional meal.

Given its abundance of outstanding restaurants—from fine dining to casual cuisine to the many options that fall in between—the Windy City is one of the best places in the country for food lovers to satisfy any craving. Plus, it's hard to argue against more than 20 Michelin-starred establishments and countless that receive rave reviews from critics and patrons from across the country.

That said, it's not the only game in town.

In fact, save that half-hour drive for another day. There are plenty of wonderful eats to be found right here in Chicago's western suburbs.

Many establishments are long-time local favorites, with menus rivaling some of the best fares from the city. That includes Clarendon Hills.


Though small and primarily residential, with a population of just under 9,000 residents, Clarendon Hills' sleepy village status hides a quaint downtown and a few other commercial areas that feature incredible eats. Just beyond the village borders, there are many more options. From upscale restaurants and vibrant bars to comfortable cafes and laid-back bistros, you'll be seated and sipping your first cocktail in the time it takes to drive, and valet park at your favorite Chicago haunt.

But where exactly can one find all these culinary delights? It's a great question, with an easy answer, as we present five of the best restaurants (and one quaint little dessert shop) in Clarendon Hills.
The Country House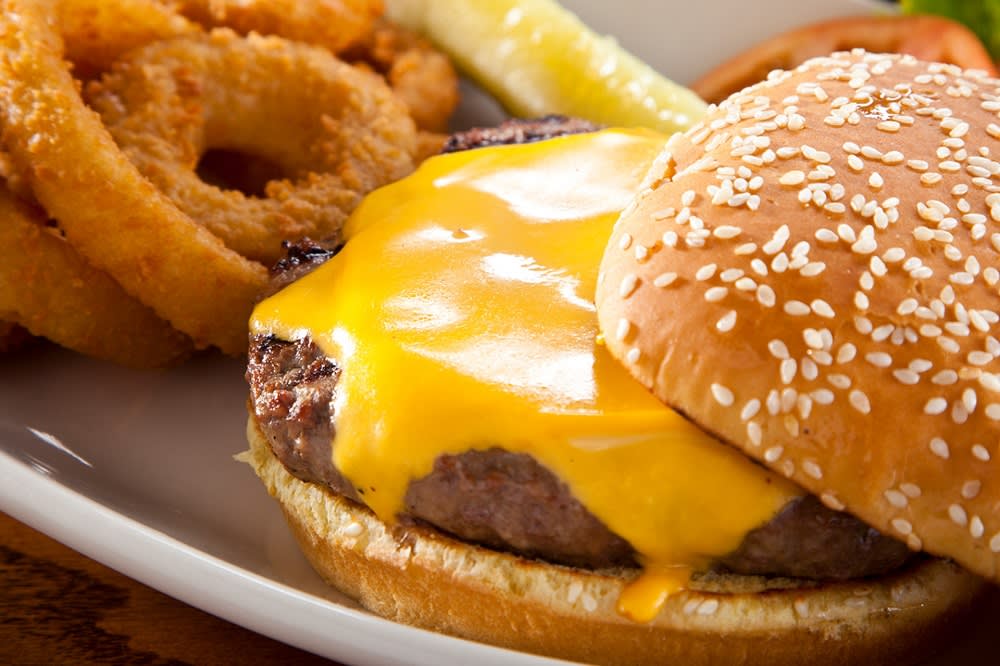 Photo courtesy of The Country House
When the mood strikes, the best meal isn't always the most intricately prepared or part of a high-end chef's multi-course tasting menu. Instead, it's the plate that brings you genuine comfort; puts a smile on your face and satisfaction in your stomach. There's no better spot to discover culinary contentment than at the
Country House
.

Located along the southern edge of Clarendon Hills, The Country House is the type of restaurant where you begin planning your return before your current meal ends. Since 1974, the warm rustic interiors and generous menu have enticed hungry Chicagoans and those from further afield to partake in hearty, expertly prepared meals. Favorites include "two-fisted" sandwiches such as the bartender steak sandwich or classic muffuletta, which is as close to the real thing as you'll find without traveling to New Orleans.

The "chop house" menu boasts center-cut pork chops and a flavorful carne asada. Seafood enthusiasts will appreciate the New England Fish Fry. The headliner, though, is the Country House Burger. It's a long-time community favorite and recognized as one of Chicago's top burgers by Chicago Tribune readers—a half-pound patty on a dark rye bun dressed as you please.
Il Mio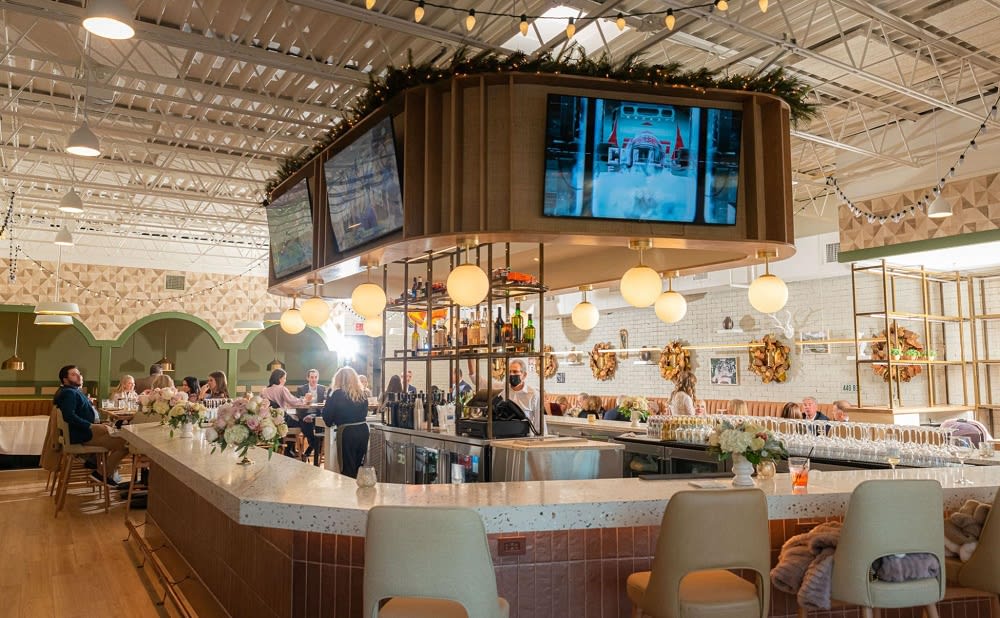 Photo courtesy of Il Mio
Transitioning from a general food consumer to a genuine foodie and culinary connoisseur is no doubt a fun experience. It's gratifying to realize that fine dining isn't always predicated on the complexity of the recipes, the origin of the cuisine, or the luxury of the venue in which it is served. Sometimes, the finest meals are genuinely authentic, much like those served at local Italian favorite
Il Mio
in downtown Clarendon Hills.

A break from the more formal dining environment associated with the modern Florentine fare, Il Mio offers its patrons an incredibly comfortable setting to savor and enjoy their favorite pasta dishes. The dining room is bright and airy, the bar area open and welcoming, and the staff feels like family. But when attempting to master the essence and art of the genuine Italian dining experience, it all comes down to the food.

Il Mio masters the task of authentic Mediterranean dishes with style and brio. Each offering is a wonder of flavor. From early appetizers and the first glass of wine to the main dishes, then onto dessert and after-dinner cocktails, Il Mio is comfortable and relaxed fine dining. It truly feels homemade—a true gem among the numerous other Italian eateries that call Chicago's western suburbs home.
Little Creperie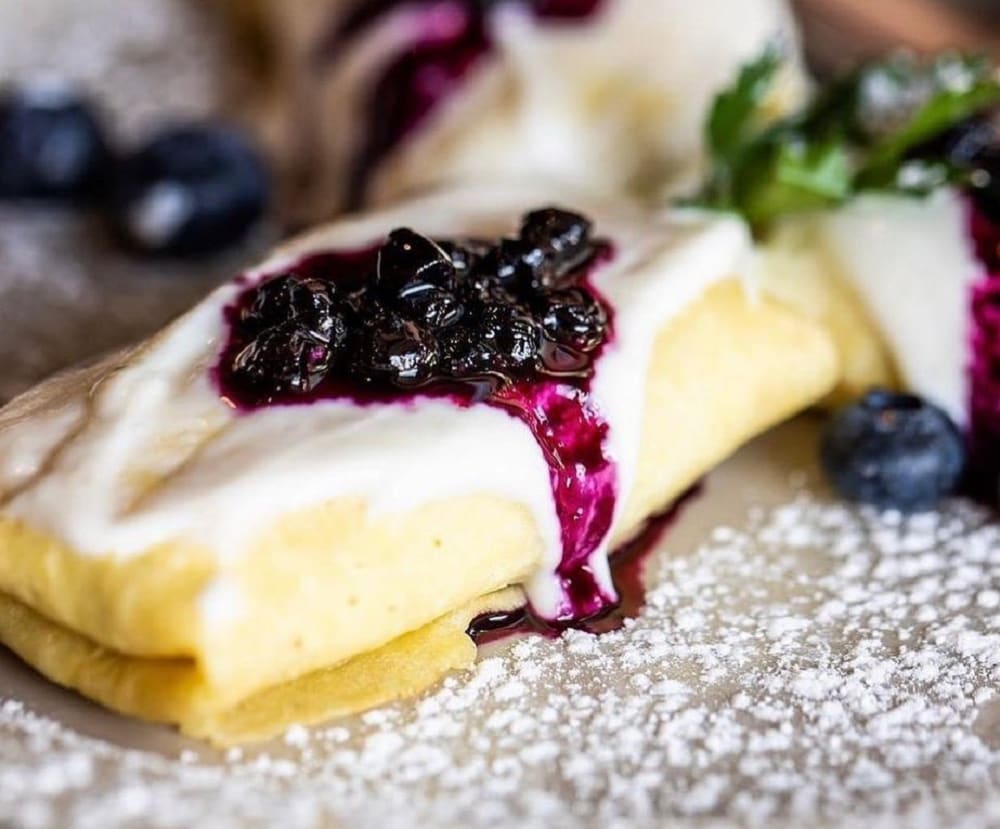 Photo courtesy of Little Creperie on Instagram
Our next best restaurant entry may also be one of the most unique, and not just in Clarendon Hills.
Little Creperie
specializes in, you guessed it, all things crepes! This wonderful little shop is brimming with enthusiasm and charm. And really, who can blame them with a slogan like, "It's not our fault we love crepes."

The Little Creperie makes it their mission to turn out crepes stuffed with anything you can imagine, if you imagine only the freshest ingredients, with a bit of creativity tossed in for good measure.

The bright, cozy shop offers everything from breakfast-filled crepes to California and Mediterranean-inspired versions to those packed with ham and Swiss or with far sweeter ingredients, like a salted caramel turtle). A single bite from anything on the menu, and you'll instantly love eating crepes as much as the Little Creperie enjoys making them.
Parker's Restaurant and Bar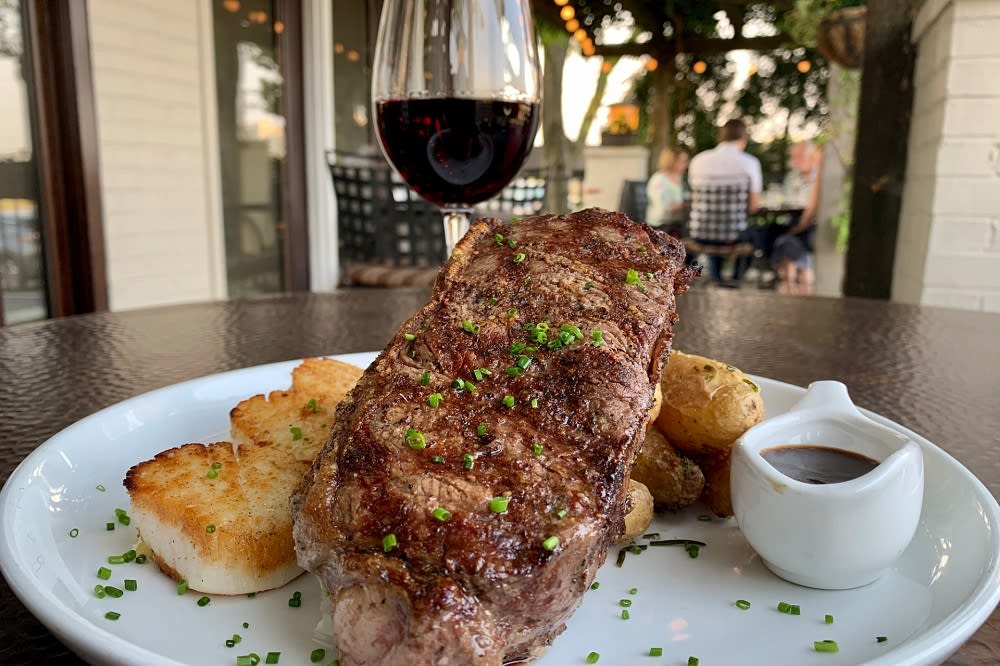 Photo courtesy of Parker's Restaurant and Bar's Facebook
For an option just beyond Clarendon Hills' northwestern corner,
Parker's Restaurant and Bar
earn their sterling reputation thanks to the incredibly fresh ingredients they incorporate into every dish. Through partnerships with farmers and fishermen, Parker's features a menu filled with savory flavors only achieved by bringing together the best in fresh, responsibly sourced beef, poultry, pork, fish, and produce.

Just ten minutes from Clarendon Hills, Parker's sits among a handful of mid-rise office towers in a building that appears to have been plucked straight from the Maine coastline. It's a hint that while the beef and pork dishes are delightful, any dish involving a "fresh catch" is a certainty to impress the palette.

In addition to the food, Parker's features an extensive wine list that has been recognized for excellence on three occasions by Wine Spectator. There are numerous pairing options regardless of what you might select from the menu. You can enjoy a glass of vino (or a meal) in their lounge while taking in live jazz four nights a week.
Za Za's Italian Trattoria & Pasteria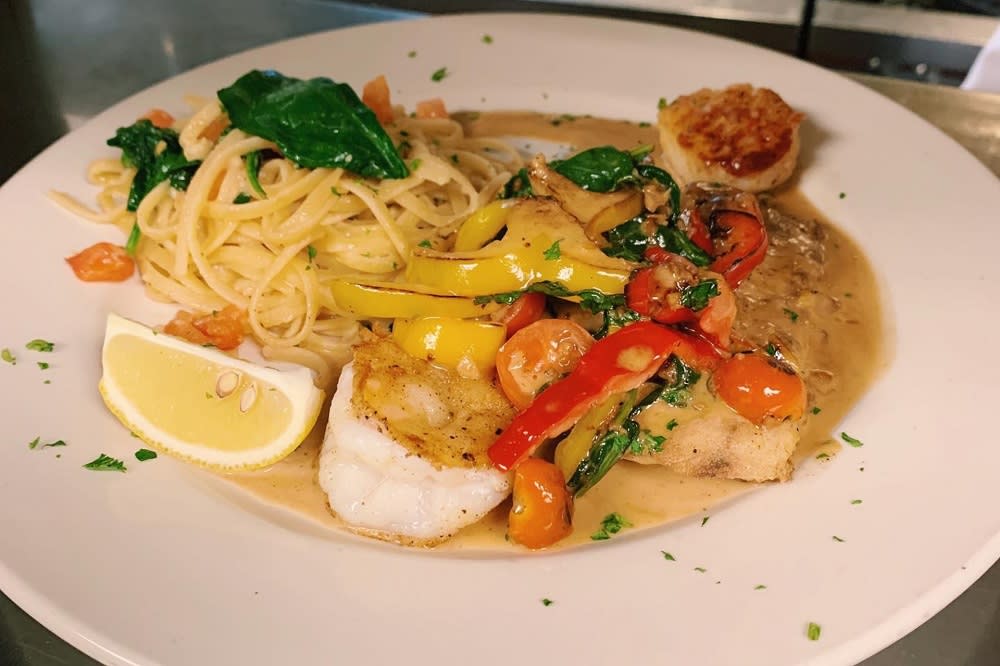 Photo courtesy of Za Za's Italian Trattoria & Pasteria's Instagram
If Il Mio is akin to having dinner in an Italian chef's home,
Za Za's
more resembles having it at that same chef's favorite social club. The dining room is welcoming and upbeat in Clarendon Hills' northwestern-most corner. The bar area is warm and cozy, with black and white pictures of golden-age celebrities adorning the walls. You get the white tablecloth treatment here, but it's done with a wink and nod. The staff here wants you to embrace the fine Italian plates and enjoy every moment.

Za Za's approaches its authenticity with plenty of flair, serving lunch and dinner menus. The service is always prompt and enthusiastic, and the dining room is always open to close—it's not impossible to walk up and grab a table here, but reservations are recommended.

The menu features plenty of Italian staples—fettuccine Alfredo, ravioli crème de truffle, and rigatoni al vodka. Each dish, however, feels fresh and new, as if it's your first time tasting Italian. The wine and cocktail list are their own wonders, and with the staff's expert knowledge and direction, the perfect drink is always in hand.
The Daily Scoop

Finally, no list of best eating spots is complete without including a local guilty pleasure. Thankfully, the quaint, comfortable downtown area in the heart of Clarendon Hills features a charming little shop that we'd be remiss to ignore, the Daily Scoop. A traditional frozen treat store, the Daily Scoop has been serving customers since just after the turn of the century, having recently celebrated its 20th anniversary. As an authentic local ice cream and sweet shop, they offer generous dollops of familiar favorites and plenty of creative variations with ingredients not commonly found inside a waffle cone.

Not to disappoint those looking for a little something beyond ice cream, The Daily Scoop also serves frozen yogurt, sundaes, shakes, and smoothies. Need an ice cream cake for a special occasion? They do that, too, with their delectable ice cream fudge cakes.
Are you considering a move to one of Chicago's most sought-after suburbs? Or do you have a local property primed for a lucrative sale? Whatever your real estate needs may be,
contact The Casselyn Group today
to start your home buying or selling journey.

From Clarendon Hills real estate to Hinsdale or any surrounding area homes for sale, allow Casselyn and her team's years of experience and expertise to be your guide in navigating suburban Chicago's luxury real estate market.