There's no denying that Hinsdale, Illinois is an exceptional place to call home. Regularly celebrates as one of Chicago's best suburbs, its combination of convenient location, natural beauty, historical charm, highly-rated schools, and a place that can aptly meet the needs of young professionals, new, growing, or established families, and even empty nesters and retirees makes it the rare suburb that offers a little something for everyone.

But beyond its allure as one of the most desirable communities to live in, Hinsdale is a fantastic place to experience. The village has a long, illustrious history dating back to the 1870s. Born out of a railroad track put down by the Chicago, Burlington & Quincy Railroad, Hinsdale quickly grew from a fledgling smattering of buildings to a thriving community that drew wealthy Chicagoans, German and Swedish tradesmen, and more. Today, Downtown Hinsdale is a National Register Historic District and many notable buildings are on the National Register of Historic Places, noting both the village's rich architectural lineage and how important history, community, and preservation is to its townsfolk.

Today, Hinsdale retains much of its original charm while serving as a gathering spot for locals and visitors alike. Outstanding restaurants and bars help fill the time between visiting the village's many attractions.

With all of that in mind, how best should one experience the best of what Hinsdale offers? You make a weekend of it, of course. Whether you're a local venturing out on the town or here for the first time, our ultimate weekend guide for things to do in Hinsdale is below.
Friday night feast
Start your weekend with refinement and delicious eats at one of Hinsdale's most dynamic restaurants—
Vistro Prime
. Located right in the heart of Downtown Hinsdale, Chef Paul Virant's Vistro Prime is a neighborhood steakhouse serving sophisticated plates, classic cuts, and elevated cocktails in a warm and elegant environment.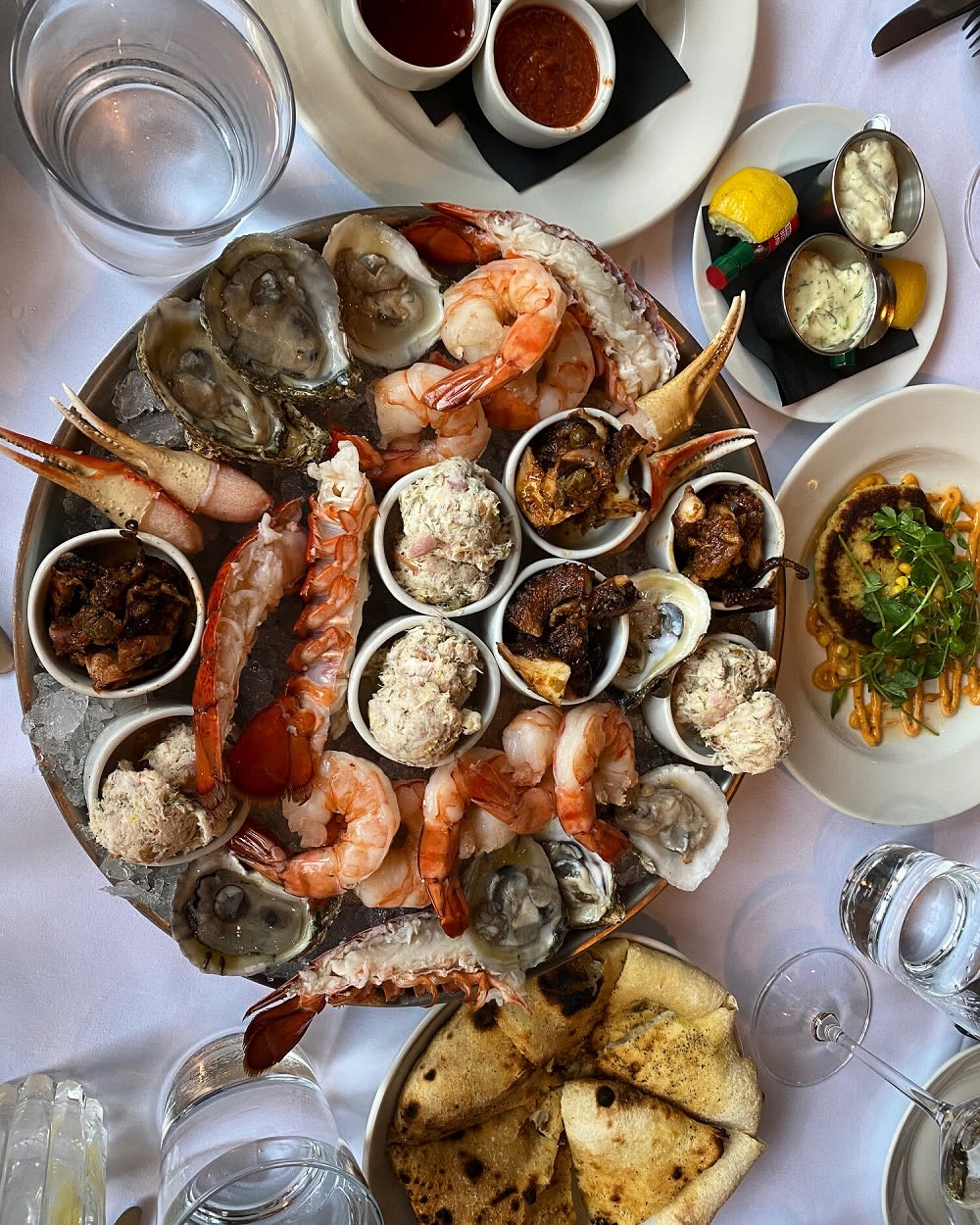 Photo courtesy of Vistro Prime

Whether you're in the mood for fresh oysters and mussels, overflowing seafood towers, wood-fired pizzas, the finest lamb chops, strip steak, or Virant's own chef's cut, enjoy an incredible meal with great company, excellent service, and a glass from their extensive wine list. What better way to get your ultimate Hinsdale visit off to the perfect start!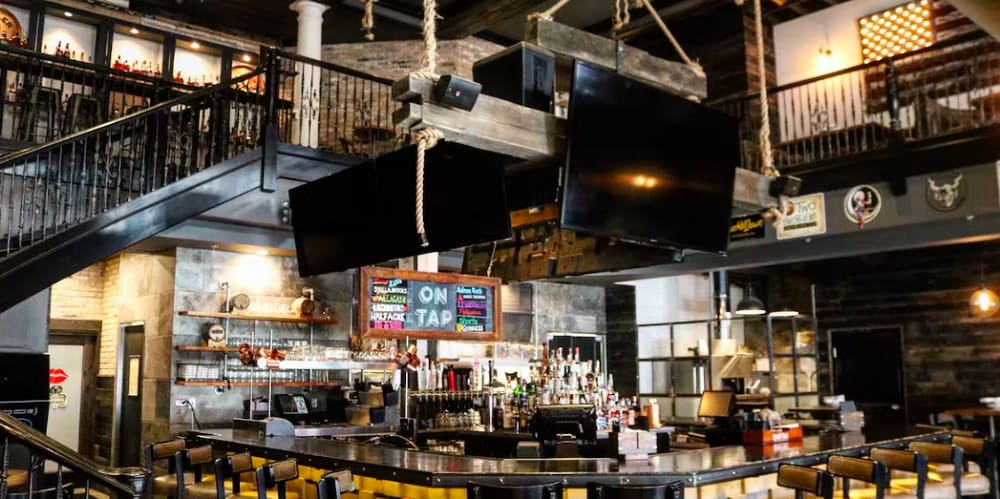 Photo courtesy of Fuller House
To keep the opening night of your weekend going just a bit longer, head to Fuller House, a rustic chic tavern named after one of Hinsdale's first settlers. Voted the number one neighborhood bar in Chicago's western suburbs,
Fuller House
is the place to be for ice-cold beers, strong whiskey, eclectic cocktails, and great eats. Everything is made in-house (and fresh to order!) so the good times can continue rolling long after the sun has set.
A hearty breakfast and retail therapy
Enjoy breakfast at
Garden Berry Cafe
, a new Hinsdale eatery serving scratch-made specials using only the freshest ingredients, to get your Saturday off to a satisfying start. Their incredible breakfast wraps and decadent French toast and Belgian waffles will have you coming back the next day! You'll be thankful for their big entries when you meander down to
Historic Downtown Hinsdale
to spend time perusing varius shops offering unique finds, or before visiting the Mayslake Peabody Estate.
Mayslake Peabody Estate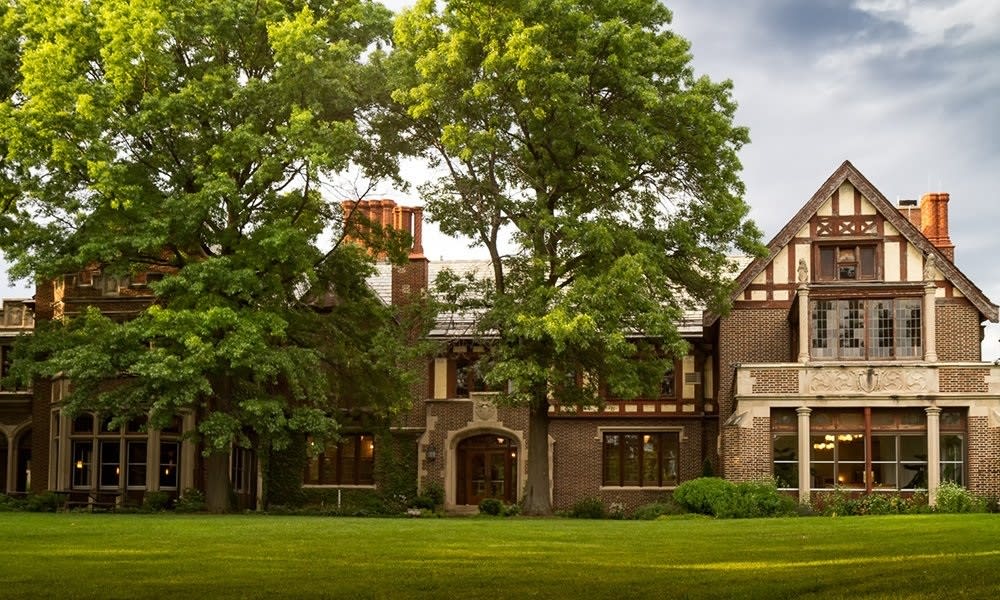 Photo courtesy of Forest Preserve District of DuPage County
Located on the grounds of the beautiful and ecologically rich
Mayslake Forest Preserve
, which features acres of wetlands, lakes, savanna, and restored prairie, the
Mayslake Peabody Estate
draws visitors from all over Chicagoland and beyond. Originally built as a country home for well-known business mogul Francis S. Peabody, this sprawling estate is now a thriving community space surrounded by forests, fields, and other bountiful natural spaces worth exploring. The estate is home to a number of notable buildings, including the Tudor-style Mayslake Hall and Portiuncula Chapel, a replica of its namesake in Assisi Italy, and has hosted everything from art classes to live music performances, stage productions, exhibits, lectures, and other community events.
Upscale international fare
Saturday night is an ideal time to get festive. Particularly after a day of revering Hinsdale's historic cityscape, you crave a spirited dinner that brims with excitement, flair, and flavor. Lots and lots of flavor. Though Hinsdale has its share of excellent restaurants showcasing a wide array of culinary delights, the bevy of full-bodied Japanese dishes with a dash of Latin flair at
Nabuki
is a crowd-pleaser that will make any evening here as exciting as it is welcoming.

Start the evening in their modern and inviting dining room (designed with bamboo flooring and sculpted white walls resembling water) or ask for a seat around the action at the sushi bar.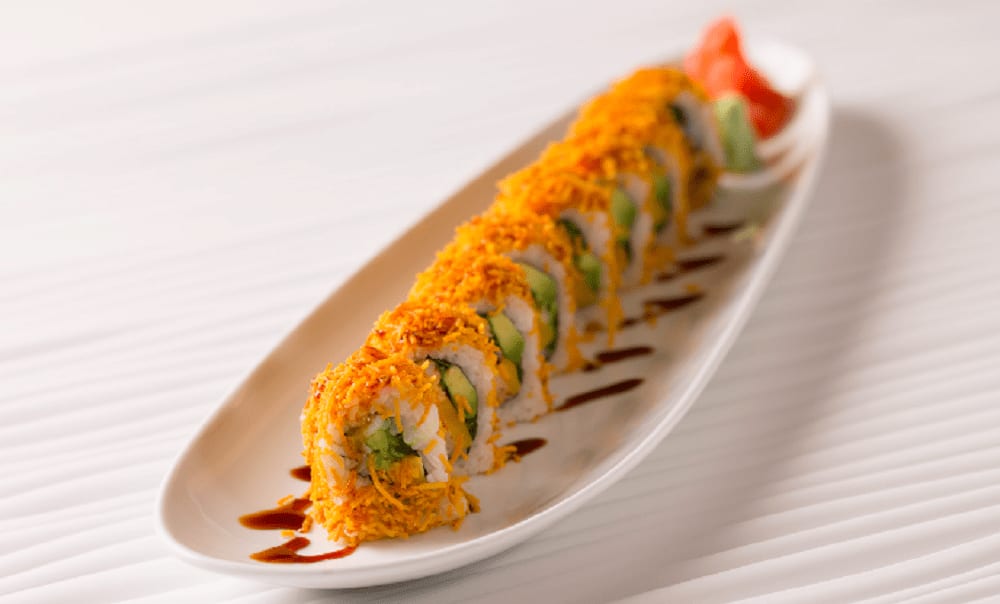 Photo courtesy of Nabuki

Known for serving classic sushi, sashimi, nigiri, maki rolls, and other Japanese delicacies with surprising yet spectacular splashes of Latin flavors, spice combinations, and only the freshest ingredients, Executive Chef Juan Perez has earned a reputation for his incredible creations and sushi-making skills. At nabuki, these distinct culinary delights transform each meal into a unique experience that will make even the most discerning palate dance with glee. Only the most tantalizing options, including such highlights as lobster tempura, filet mignon served with shitakes and wasabi butte, and hamachi tiradito, make the cut at this innovation-driven restaurant.
A warm-hearted Sunday start
Get your Sunday started with a scrumptious and comforting meal at
YiaYia's
. Greek for "grandmother," YiaYia's has been family-owned and operated for generations, serving the finest home-cooked meals with generous portions, warm-hearted service, and the best ingredients—just like grandmother would. One of Hinsdale's best eateries for tried-and-true cooking, enjoy fluffy pancakes, sizzling skillets with eggs to your liking, tasty egg Benedicts, freshly-squeezed juices, perfectly-blended smoothies, and Greek-infused meals such as the gyro sandwich with homemade tzatziki, Mediterranean salads, and YiaYia's famous avgolemono soup with egg lemon—it's so popular, you can even get it to go by the quart!

YiaYia's is passionately devoted to not only serving the Hinsdale community, they put back a portion of all of their proceeds into the village's many charitable and community organizations. When you enjoy a meal here, you'll know that not only are you always welcome to a seat at the table, you're helping YiaYia's give back to the very community that has made them such a beloved establishment.
Graue Mill and Museum
Photo courtesy of Forest Preserve District of DuPage County
Want to step back in time and see what industry looked like in Chicagoland during the 1800s? The ideal Hinsdale excursion for a low-key yet fascinating Sunday afternoon, the
Graue Mill and Museum
is the area's only working waterwheel gristmill with a compelling and important role in history. It was a key stop along the Underground Railroad and was famously one of President Abraham Lincoln's favorite spots. Part of the National Register of Historic Places and the only gristmill recognized as a national landmark by the American Society of Mechanical Engineers, today you can explore the mill, visit the museum, and see how the mill would have operated 150 years ago, while also learning about the history of the land, the Graue family, and their connection to Chicagoland's early industrial history.
Find your new favorite artwork at Expression Gallery of Fine Art
After a weekend filled with eclectic dining, great cocktails, and history galore, a little time to unwind before the weekend fades away is in order. Featuring a wide selection of art pieces that range from paintings to sketches, drawings, etches, prints, and sculptures from the 19th century all the way to contemporary and local artists,
Expression Gallery of Fine Art
is a boutique gallery bringing unique pieces to Hinsdale locals and visitors alike. Whether you're looking to purchase artwork for your home or want to wrap up your weekend activities with some great art and engaging conversations, pay a visit to Expression Gallery of Fine Art.
A sweet end to the weekend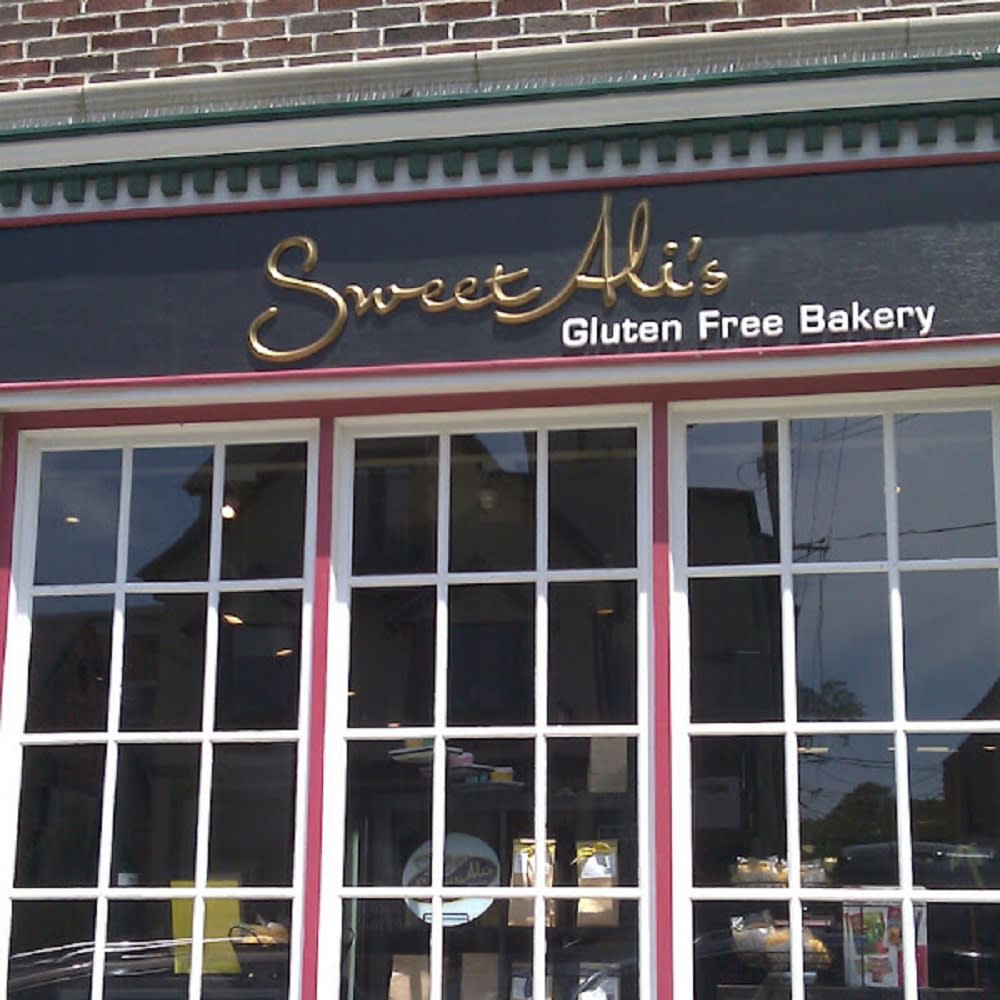 Photo courtesy of Find Me Gluten Free
When you've completed your visit around the gallery, there's no better way to beat the summer heat than with another of nature's natural wonders—sugar! Hinsdale is home to a healthy roster of bakeries, confectioneries, and cafés specializing in pastries. When procuring your summer Sunday afternoon sugar high, we recommend
Sweet Ali's Gluten Free Bakery
. The seasonal sweets, treats, and other delectable baked goods at this certified gluten-free bakery are the perfect end to your ultimate Hinsdale weekend.
Are you considering a move to one of Chicago's most sought-after suburbs? Or do you have a local property primed for a lucrative sale? Whatever your real estate needs may be,
contact The Casselyn Group today
to start your home buying or selling journey.
From Hinsdale real estate to Clarendon Hills or Burr Ridge homes for sale, allow
Casselyn and her team's
years of experience and expertise guide you in navigating suburban Chicago's luxury real estate market. Contact the Casselyn Group today to find your next dream home!