The culinary scene surrounding Oak Park makes living in the city exciting. Downtown Oak Park's innovative gastronomy offers residents easy access to bold and new flavors. Diners can easily find a mixed drink with a side of live music. Early risers can look forward to cafes that evoke European class. When in the area, try out our five favorite restaurants in Oak Park.
1. Citrine Cafe
100 South Oak Park Avenue, Oak Park, IL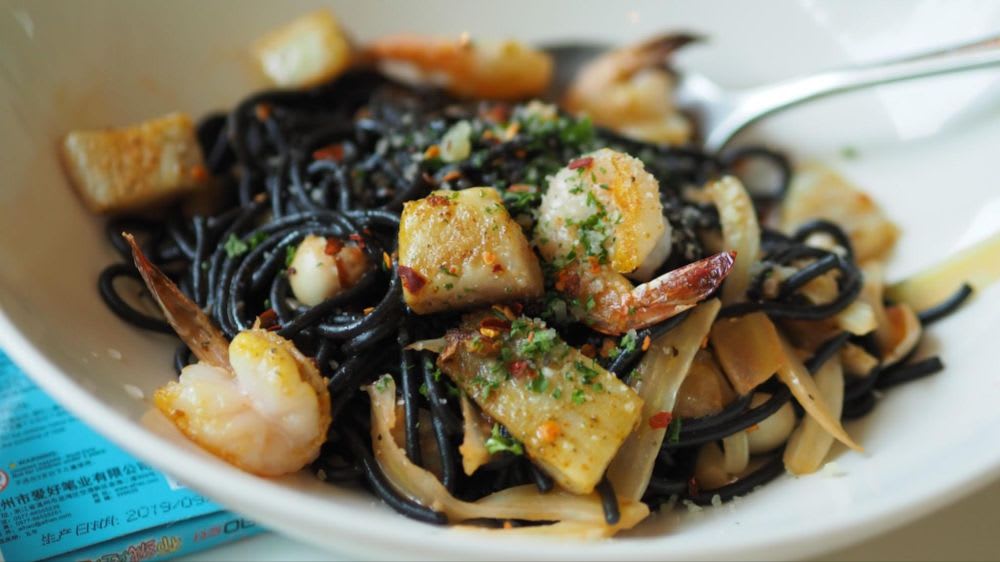 Citrine Cafe is a welcoming restaurant that offers authentic Mediterranean cuisine with an American twist, representative of Serbia-born owner Branko Palikuca. Diners can visit for a candlelit dinner from Tuesday through Saturday or rise early for a classy Sunday brunch. Dine outside under romantic string lighting while being serenaded by live music. Or settle in for intimate dining indoors. The warm-toned interior welcomes guests with its hardwood and decorative rug pairing.
For dinner, starters like the P.E.I. mussels are a delectable mix of seafood brine and chorizo spice. Entrees include the risotto squid ink pasta smothered in a spicy lobster cream. Or dive into eastern flavors with the Moroccan Angus short rib, braised to perfection with a side of sweet potato puree. Citrine Cafe goes all out for brunch, with starters like the roasted pistachio burrata. The balsamic glaze is a perfect contrast to the savory creation. Brunch goers can also choose Mediterranean dishes like the Spanish octopus with tzatziki.
2. The Little Gem Cafe
189 North Marion Street, Oak Park, IL

For a romantic getaway near Oak Park, visit The Little Gem Cafe. This relaxed fine dining location is open all days of the week from 11 a.m. to 10 p.m. Diners can enjoy weekend brunch outdoors under the store's string-lit ramada. Or tuck in at a table right under regal lighting fixtures mounted to the exposed brick wall. The heavy dark wood bar is the perfect place to try out a bottle from their wine selection.

The weekend brunch features fresh options like the pan-seared chicken over house salad with a tangy honey mustard dressing. Or order classic egg and pancake dishes. For lunch, start a meal with fig and honey brie crostinis. The pair creates an addicting creamy and sweet bite. Then dig into mains like the seafood risotto. Dinner is sophisticated with starters like the smoked salmon cucumber wedges. The menu features a range of seafood and steak dishes as well. Keep it classic with the petite center-cut filet mignon, served in a red wine reduction.
3. Rustico
722 Lake Street, Oak Park, IL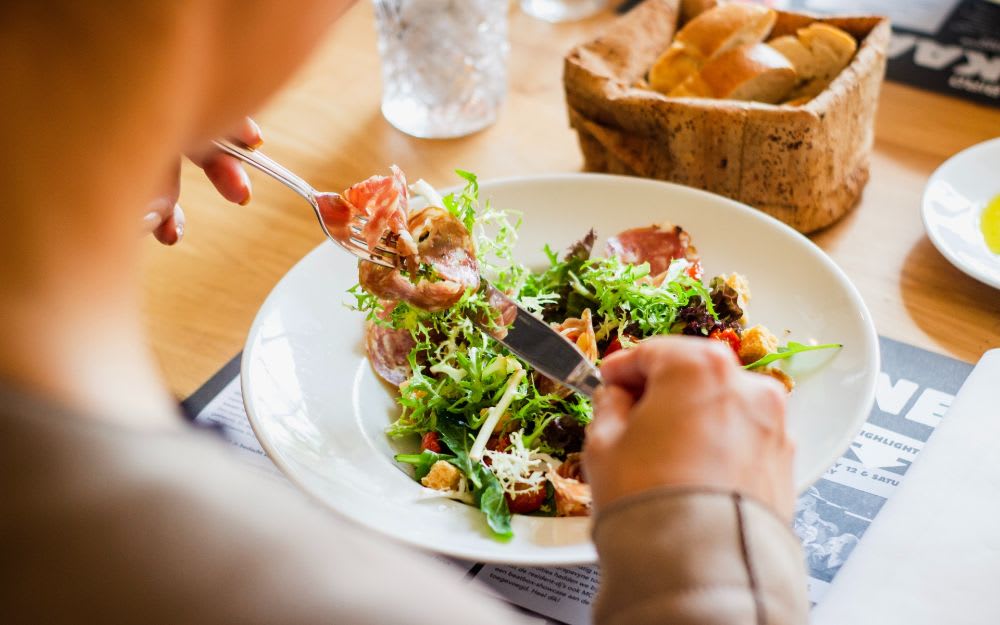 Rated Best Restaurant by Restaurant Guru, Rustico is a must-visit for those in Oak Park. This Mediterranean fusion restaurant welcomes guests in with its blooming covered patio. Diners can stop by for lunch, dinner, or a quick round of tapas. Enjoy a plate of food with a Latin or Italian twist within the warmly lit interior. The masterpiece dishes are beautifully plated, properly showcasing their delicious flavors.
Cold tapas include the plato rustic, which is a sampling of meats, cheeses, and veggies like artichokes, red peppers, and olives. Hot tapas include the short rib crostini, its savory flavor rivaled against the jalapeno cilantro aioli. The lunch menu offers a range of soups, salads, pastas, and oven-fired pizzas. Dinner guests can enjoy entrees like the bistec rustico, a grilled ribeye with a rich truffle demi glaze. Don't forget to sample their generous wine and cocktail menu.
4. Amerikas
734 Lake Street, Oak Park, IL

For the best nuevo Latino cuisine around, food enthusiasts have to try Amerikas. Open all day, every day, this restaurant embraces the "melting pot" ideology of America. Dishes bring native cultures, flavors, and foods to the forefront while blending them with global flavors. Guests can dine on the front patio, decorated with a diverse mix of plant life, or grab a seat indoors. The interior design embraces its approach to food with an earthy, modern look.

Fuel up with a breakfast meal here. Latin flavors abound in plates like the huevos rancheros, a mild saucy dish with a handmade tortilla base. Or dip some homemade churros in a cup of abuelo's hot chocolate, mixed with mezcal, rumchata, or liquor of your choice. Lunch plates include the bistek a la Mexicana, served with a side of guajillo peppers for a kick. Dinner options range from vegetarian, seafood, and meat dishes. Indulge in the carne asada dish, served with spicy chipotle goat cheese and yuca frites.
5. Cooper's Hawk Winery & Restaurants
950 Lake Street, Oak Park, IL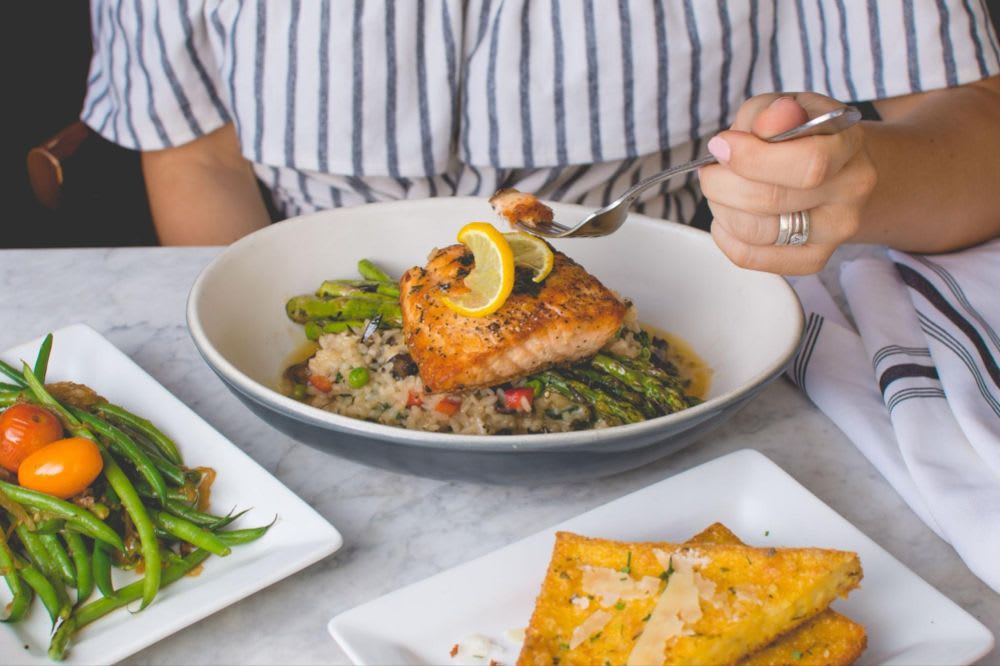 Fine dining at Cooper's Hawk Winery & Restaurants is the perfect way to cap off this list. Guests can reserve a time for lunch or dinner. Walk-in-only wine tastings are also available. Arrive at the sleek glass front entryway and walk through an elegant interior. Admire the organized stacks of wine barrels lining the walls, or settle into a classy bar seat. Diners will love the clean and modern design reflective of their tastefully plated cuisine.
To start your meal, order appetizers like the candied bacon and artisan cheese plate. Entrees include the blackened ahi tuna, a generous portion of fish with a side of citrus rice and Asian slaw. Or order steak options like the trio of medallions. These are three parmesan-crusted filet medallions served with tangy bleu cheese. Many specialty cocktails, martinis, beers, and wines are also available for guests to enjoy.
Ready to Dine in Oak Park?
Restaurants in Oak Park are exciting, thanks to their range of flavors. Try out some authentic Mediterranean at Citrine Cafe, which is centrally located for easy access, or sample the best of Nuevo Latino at Amerikas. Finding a home perfectly situated among these standout restaurants is challenging to do alone. For help in your Oak Park home search, contact the experienced agents at
The Casselyn Group
to guide you through the process.